ADHD Treatment Clinic in Celebration, FL
Short attention span, poor time management, or hyperactivity? These are the symptoms of ADHD, which can cause issues at work, school, or while socializing in both adults and children. Florida MedCare Clinic and Urgent Care offer diagnosis and treatment for ADHD. Contact us today or schedule an appointment online! We are conveniently located at 1420 Celebration Blvd. Suite 200, Celebration, FL 34747.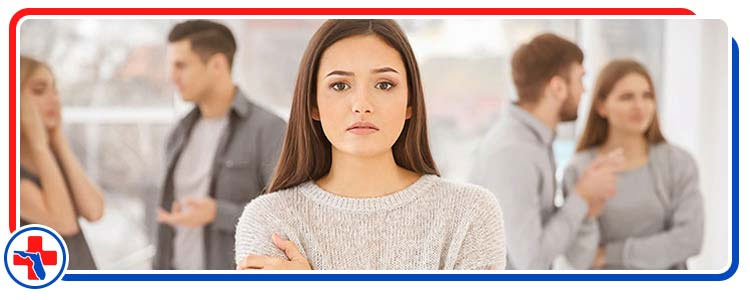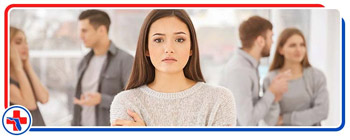 Table of Contents:
What does ADHD mean?
What causes ADHD?
What are the nine symptoms of ADHD?
How can a doctor help with ADHD?
What does ADHD mean?


ADHD stands for Attention-Deficit/Hyperactivity Disorder and is one of the most common mental disorders affecting both adults and children. Approximately 8.4% of children and 2.5% of adults have ADHD, and it is more common among boys than girls. It is often first identified in school-aged children when it leads to problems with schoolwork or to disruptions in the classroom. Adults may have it and they don't even know it. If you are older than 18 years of age, and find yourself constantly late, forgetful, disorganized, and overwhelmed by your responsibilities, then you may have ADHD. Children and adults who may have ADHD should speak with their doctor for further investigation, diagnosis, and treatment.

What causes ADHD?


Doctors have not yet identified the specific causes of ADHD, however, there is evidence that suggests genetics is a factor. One example to support this claim is that three out of four children with ADHD have a relative with the disorder. Other factors that may contribute to ADHD may include being born with a brain injury, being born prematurely, the mother using alcohol, drugs, or tobacco, or having extreme stress during pregnancy.

What are the nine symptoms of ADHD?


Typically, ADHD is diagnosed early in a child's life, but since the disorder is more commonly diagnosed than it used to be, adults may have it but with no official diagnosis. Here is a list of nine symptoms to be aware of: struggling to get organized, easily distracted, poor listening skills, unable to rest or trouble relaxing, trouble starting a task, issues being on time, outbursts of anger, trouble prioritizing, and reckless driving or traffic accidents.

How can a doctor help with ADHD?


There is no specific test for ADHD, however, a diagnosis may include a medical exam, information gathering, and interviews or questionnaires. A doctor may also utilize other resources in order to further investigate ADHD criteria from the Diagnostic and Statistical Manual of Mental Health Disorders (DSM-5/Published by the American Psychiatric Association), or they may turn to ADHD rating scales in order to help collect and examine information about your child. A doctor might also recommend treatments for kids who have ADHD. These treatments may include medications, behavior therapy, counseling, and education services. These treatments might help reduce some of the symptoms of ADHD. But they won't cure it altogether; it might take some time to determine what works best for your child. Testing for ADHD in adults is done through a careful clinical interview so that a doctor gathers a detailed medical history. The interview could be supplemented with neuropsychological testing – offering greater insight into strengths and weaknesses while helping identify comorbid or co-existing conditions. Treatment for adults typically involves medication, skills training, psychological counseling, and education – a combination of all these is sometimes the most effective treatment. Like in children, these treatments help, but they won't cure it. For those with mild ADHD, your doctor may suggest cognitive behavioral therapy, or meeting with a professional organizer who can help you stick with plans, get organized, and finish activities. Your doctor may also advise that you work on key areas on the lifestyle front so that your body is much better equipped to handle changes and challenges like with managing stress, eating a balanced diet, and getting enough sleep.

If you want to learn more information or have questions about ADHD, then we encourage you to contact us through our website. ADHD affects children and adults, and treatment options are available at Florida MedCare Clinic and Urgent Care. We accept walk-ins and we are open 7 days a week to help deliver you quality healthcare with the best in technology. Our team of doctors and healthcare professionals care about your health and we offer urgent care and primary care. We serve patients from Celebration FL, Campbell FL, Four Corners FL, Bay Lake FL, Williamsburg FL, Hunters Creek FL, and Loughman FL.