Diagnostic Services Questions and Answers
Florida MedCare Clinic and Urgent Care proudly provides diagnostic services to our valued patients. Call us today for more information, or simply schedule an appointment online! We are conveniently located at 1420 Celebration Blvd. Suite 200 Celebration, FL 34747.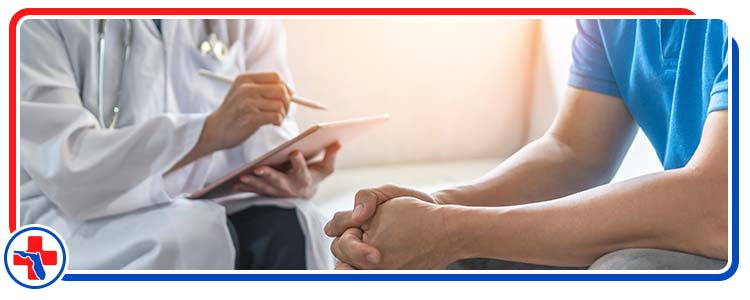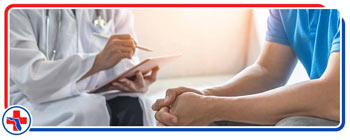 Table of Contents:
What are diagnostic tests used for?
What are examples of diagnostic tests?
When should you get a diagnostic test?
What are the advantages of diagnostic assessment?
Whenever you seek medical attention for help with an injury, unwanted or painful symptoms, or require treatment, there is a good chance your doctor will perform some form of diagnostic service. Diagnostic services are an excellent resource for accurately diagnosing various conditions and disorders, providing safe and effective treatment, and reducing healthcare costs for patients and providers alike. At Florida MedCare Clinic and Urgent Care, we would be happy to provide you with diagnostic services.
What are diagnostic tests used for?


Medical doctors and practitioners use diagnostic tests to confirm, rule out, and monitor various conditions, diseases, deficiencies, or disorders. They can also be used by medical doctors and practitioners to determine what treatment options will be safest and most effective for their patients.

What are examples of diagnostic tests?


There are hundreds of different diagnostic tests available to doctors, and it would be nearly impossible to list them all here! With that said, diagnostic tests can include any of the following:

• Blood work
• Urine samples
• Lung function tests
• X-ray services
• Electrocardiogram (ECG) services
• Ultrasound exams
• Colonoscopies
• Psychological assessments
• Physical examinations
• Medical resonance imaging (MRI)
• Computerized tomography (CT) scans
• and more!

At Florida MedCare Clinic and Urgent Care, we can provide diagnostic tests and treatment for such conditions and disorders as erectile dysfunction, low testosterone, diabetes, and neuropathy.

Diagnostic tests for ED could include a physical examination of the penis and testicles to check the nerves for sensation, ultrasound tests to assess blood flow, psychological exams, and blood tests to look for underlying causes like heart disease, diabetes, low T, and other conditions.

For low T, a simple blood test can reveal testosterone levels. Since testosterone levels fluctuate throughout the day and are highest in the morning, most doctors prefer to perform such tests in the morning. Your doctor may also conduct a physical examination to check for other signs of low testosterone.

Diabetes is diagnosed through such tests as A1c hemoglobin tests, fasting plasma glucose tests, random plasma glucose tests, and oral glucose tolerance tests, which measure your blood sugar (glucose) levels over a two-to-three-month period, after fasting, at random, and after drinking a sugary drink, respectively.

For neuropathy, testing typically involves blood tests, nerve function tests, physical examinations, and other scans, tests, and assessments.

When should you get a diagnostic test?


If you are experiencing irregular symptoms without a known cause that do not quickly improve or go away, it may be a good idea to seek diagnostic testing. In such situations, it is a good idea to schedule an appointment with your primary care doctor or another doctor or practitioner specializing in the particular symptoms you are experiencing. They can evaluate your symptoms, make a decision on whether or not testing is required, and determine which tests will benefit you most in providing an accurate diagnosis.

What are the advantages of diagnostic assessment?


Diagnostic assessments can provide numerous benefits to both patients and providers! In confirming, ruling out, and monitoring various conditions and disorders, diagnostic assessments can help provide patients and providers with the following advantages:

• Earlier detection of diseases for more successful treatment rates
• Improved patient care with safer and more effective treatment options on a patient-to-patient basis
• Fewer trial-and-error risks with treatment
• More cost-effective and efficient healthcare
• Peace of mind for patients concerned that their symptoms are signs of a serious illness

If you would like to learn more about the diagnostic services we provide or want to schedule an appointment with us at Florida MedCare Clinic and Urgent Care, we would be pleased to hear from you! We welcome you to give us a call or schedule an appointment through our website. We serve patients from Celebration FL, Campbell FL, Four Corners FL, Bay Lake FL, Williamsburg FL, Hunters Creek FL, and Loughman FL.