4 Questions to Ask Your Primary Care Physicians
Visit Florida MedCare Clinic and Urgent Care for all your primary care needs. Our experienced physicians focus on the diagnosing and provide treatment of your health conditions with care to keep you healthier and happy. Call us today for more information or schedule an appointment online! We are conveniently located at 1420 Celebration Blvd. Suite 200, Celebration, FL 34747.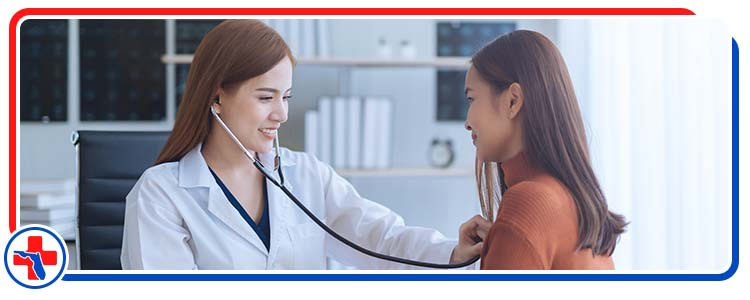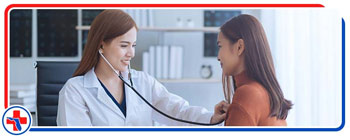 Table of Contents:
What is primary care?
What does primary care involve?
What services does primary care offer?
How do I find a new primary care physician?
What is primary care?


Primary care is an additional form of healthcare that provides treatment for common illnesses as well as management of long-term illnesses such as diabetes, heart disease, and the prevention of future ill-health through advice, immunization and screening programs.

Our primary care physicians are your primary point of care to help manage your everyday healthcare needs. Primary care doctors offer the ability to manage you and your family's healthcare needs with routine checkups and physicals to help keep you healthier and happier.

What does primary care involve?


Primary care clinics are available and specialize in care for patients with signs or symptoms and health problems that are undiagnosed. Our primary care offers health promotion, patient education, overall wellbeing diagnosis and treatment of acute or chronic illnesses and injuries. We advocate for our patients to accomplish cost-effective healthcare by providing essential healthcare that matters.

Visiting your primary care physician regularly is essential to help you navigate your health and wellness by preventing disease and identifying any risk factors as well as coordinating and managing any chronic or acute disease care that may arise over your lifetime.

What services does primary care offer?


Providing quality healthcare to our patients is one of our top priorities. When you need a healthcare clinic to visit when a sudden injury or illness occurs, our healthcare professionals are available to help guide you through a variety of effective treatment options to bring you back to health.

Our primary care providers are able to address chronic, long-term conditions like diabetes, acute problems including allergic reactions, cold and flu or allergies just to name a few. At Florida MedCare Clinic and Urgent Care, we commonly check for high blood pressure, heart disease, high cholesterol, breast, cervical, prostate and colorectal cancer, development disorders and immunization status as well as sexually transmitted diseases or sexually transmitted infections, depression, and signs of domestic violence. Primary care clinics play an important role in your health and offer continuous guidance on your healthcare needs.

How do I find a new primary care physician?


When deciding to look for a new primary care physician, remember it can take some time and effort as well as research on your part to find the right primary care physician for you and your healthcare needs. Some things to follow when searching for a new primary care physician:

1. Check out the local primary care physicians/clinics in your area
When reviewing a new primary care doctor or clinic, check out what is around where you live. This can help narrow down your search and help you seek out a primary care provider and clinic that is not only easily accessible from home, but also accessible from the drive home from work or your children's school. Another great thing to look for is the clinic's cost, if they accept your insurance and any other preferences you may have when looking for a new primary care physician.

2. Determine your preferences
Your preferences when it comes to finding a new primary care provider can change over your lifetime. Are you wanting a female physician? Would you like a clinic that accepts your insurance or are you okay paying out of pocket and getting reimbursed later? Do you need a physician that speaks your foreign language? Determining the preferences that are most important to you will help you continue narrowing down your search.

3. Research the primary care physicians background and credentials
Once you have determined the top doctors you are interested in having as your primary care physicians, assess each based on their credentials, read their biographies and finish with researching their presence on social media based on the informational posts they provide.

4. Make an appointment

5. Arrive prepared for the appointment
Before your appointment, make sure to have a list of questions you would like to ask the primary care doctor, as well bring a list of your medications that you are currently taking, your medical history as well as your family's medical history and any insurance information. Our doctors are able to answer your concerns and give you any recommendations based on what you provide and what they think would be best for you.

6. Check reviews on the clinic and physician
Last, but not least; check out the reviews of the clinic and physician to see what their other patients think of them. This will give you a better review of how they treat their other patients and help you make a more informed decision.

At Florida MedCare Clinic and Urgent Care, we not only offer Primary Care services at our clinic, but we also have passionate and knowledgeable doctors who also offer specialized services including:

• STD Treatment
• Infertility Treatment
• Women's Health Services
• Urgent Care
• ADHD Treatment
• Men's Health Services
• Dermatology Services
• IV Hydration
• Medical Weight Loss; and much more!

If you want to know more about our services, call us or schedule an appointment online! We serve patients from Celebration FL, Campbell FL, Four Corners FL, Bay Lake FL, Williamsburg FL, Hunters Creek FL, and Loughman FL.