Men's Health Care Specialist Questions and Answers
At Florida MedCare Clinic and Urgent Care, our primary goal is the prevention and early detection of disease. For more information, call us today at Florida MedCare Clinic and Urgent Care or book an appointment online. We are conveniently located at 1420 Celebration Blvd. Suite 200 Celebration, FL 34747.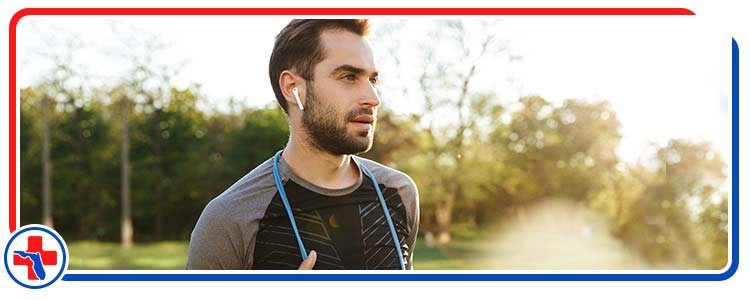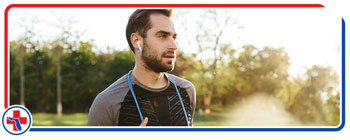 Table of Contents:
What is included in men's healthcare?
What are some health problems affecting men?
Why is men's healthcare so important?
What does a men's health doctor do?
Men have special health needs for many reasons; the male population is at higher risk for developing several conditions, including certain illnesses, diseases, and injuries. Women's health clinics greatly outnumber men's health clinics, making it harder for some men to receive the care they need and develop a better understanding of their health needs.
What is included in men's healthcare?


Men's healthcare involves several different aspects of health and wellness specific to the male population. This includes physical exams, health screenings, the treatment of diseases and disorders, and preventative care.

What are some health problems affecting men?


There are numerous health problems that only affect men as well as ones that affect men more than women. These include:

• Sexually Transmitted Diseases — While some STDs can show no symptoms in men, others can be more virulent and cause problems that do not affect women.

• High Blood Pressure — Some men are at higher risk of high blood pressure than women due to their job, lifestyle factors, and living environment.

• High Cholesterol — One of the most prevalent conditions affecting the male population is high cholesterol, which can lead to several complications if not addressed in a timely manner.

• Type 2 Diabetes — Type 2 diabetes is another condition that commonly affects men, especially if they are overweight or obese.

• Colorectal Cancer — The risk for colon cancer increases with age and, fortunately, there are a number of precautionary measures one can take to minimize the risk, including colonoscopies and stool tests.

• Prostate Cancer — The most common type of cancer-specific to men is prostate cancer, which is much more common over the age of 55.

Why is men's healthcare so important?


Men's health is important for a number of reasons, particularly because men are vulnerable to unhealthy habits and also have to endure busy schedules which can prevent them from detecting health disorders in a timely manner. Prostate and cardiovascular disorders are among the most widespread health troubles experienced by men, including heart disease and cancer. It is important to maintain men's health for several reasons, including:

• When males become seriously ill or die at an early age, it leads to a demographic crisis
• Males often have unhealthy habits
• Men's health involves the health of children as well because without healthy men there can be no healthy kids
• There are many risk factors men face when they do not take care of their health, including:

• Obesity
• Alcohol abuse
• Drug abuse
• Tobacco use
• Lack of physical activity
• Poor nutrition

All of this can provoke many serious illnesses in men such as diabetes, hypertension, heart disease, cancer and mental health disorders. However, improving the health of men is a two-way procedure as it involves not just men but also their families, including their partners and children. As men get older, they can experience an increasing number of health problems. Therefore, it is necessary to prevent potential problems by ensuring that all men can receive medical help in a timely fashion. Preventative medicine often appears to be more effective than the actual treatment, and as such, quick and professional medical care should be accessible to all men.

What does a men's health doctor do?


Men's health doctors specialize in treating conditions that commonly affect men, such as erectile dysfunction, premature ejaculation, colorectal cancer, and prostate cancer. They can perform a wide number of health screenings, physical examinations, and evaluations with a focus on preventative care for long-term wellness.

For men's health care that you can trust, come to Florida MedCare Clinic and Urgent Care. Our men's health specialists are experienced at treating a multitude of different conditions that affect men and can help you improve your quality of life. Call us today to book an appointment with our men's health care specialist, or visit our clinic conveniently located at 1420 Celebration Blvd, Suite 200, Celebration, FL 34747. We look forward to serving you! We serve patients from Celebration FL, Campbell FL, Four Corners FL, Bay Lake FL, Williamsburg FL, Hunters Creek FL, and Loughman FL.