Urgent Care in Celebration, FL
If you are not able to book an appointment with your doctor and have a non-life-threatening emergency, then you should consider urgent care. Florida MedCare Clinic and Urgent Care are here for your healthcare needs. We offer urgent care and primary care services for you and for your family to meet your ongoing needs. Contact us today or schedule an appointment online! We are conveniently located at 1420 Celebration Blvd. Suite 200, Celebration, FL 34747.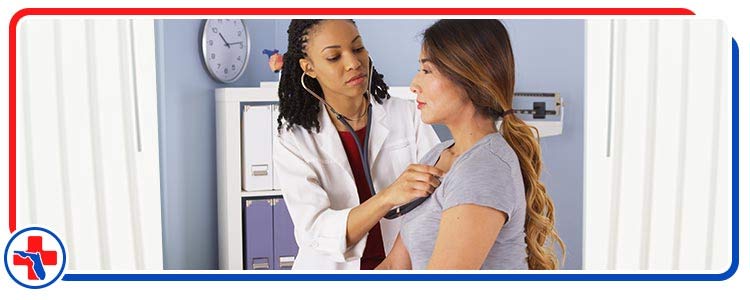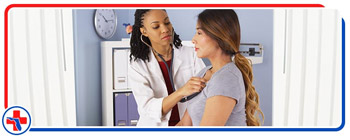 Table of Contents:
Do I have to make an appointment for urgent care?
What's the difference between urgent care and immediate care?
What qualifies for urgent care?
What does urgent care treat?
Should that cut on your finger or chest pain send you straight to the emergency room or an urgent care clinic? It might be difficult to be sure, however, it is always good to know the difference. Urgent care clinics look after non-life-threatening medical conditions and they offer easy, round-the-clock access to urgent care and even primary care. They are convenient as there are fewer wait times involved. If you have a medical issue that you want to be addressed quickly, or you need X-rays done, urgent care clinics accept walk-ins, and also patients who book appointments, for faster and more efficient healthcare delivery.
Do I have to make an appointment for urgent care?


The benefit of urgent care clinics is that they accommodate walk-ins, which means that you don't have to book an appointment. While walk-ins are accepted, booking an appointment online or by calling is always a good idea too. If your health matter is urgent, then just walk-in. Whether you walk in or book an appointment, you can get access to healthcare that same day. Urgent care clinics are also great for convenience and your pocketbook: fewer wait times and more efficiency in the first-come-first-served service help reduce costs. Urgent care clinics are equipped to treat a wide variety of urgent, but non-emergency and non-life-threatening injuries and illnesses. They are the ideal facilities for treating medical issues, like allergies, earaches, gout attacks, migraines, diarrhea, and abrasions, to name a handful of examples.

What's the difference between urgent care and immediate care?


Urgent care and immediate care are somewhat the same, but yet different in their delivery of services for patients. Urgent care is often used throughout the United States and most people consider it synonymous with immediate care. However, urgent care centers are better equipped to handle serious conditions, but they are not appropriate for severe emergencies. Immediate care is a treatment option that looks after those who need to see a doctor right away and whose condition may not be life-threatening; that is when the medical condition does not require a visit to the emergency room. No appointment is needed, and walk-in is expected and accepted for non-emergency cases, simply because most of the non-emergency conditions can occur at any time, yet treatment is needed. However, patients should know that immediate care centers are not recommended for emergency conditions.

What qualifies for urgent care?


Urgent medical conditions are ones that are not considered actual emergencies, but they still require medical attention within 24 hours. Examples of what qualifies for urgent care include vomiting, diarrhea, dehydration, sprains and strains, urinary tract infections, sore throat or cough, moderate back problems, minor fractures or broken bones in toes or fingers, flu or fever, eye redness or irritation, accidents and falls, cuts that require stitches or examination, asthma and breathing problems, and diagnostic services that include laboratory tests and X-rays.

What does urgent care treat?


There are a number of conditions that urgent care clinics treat, and you should visit one if you have an acute injury or illness that requires medical attention from a medical professional. The followings are the conditions and services that are typically handled at an urgent care clinic: pink eye, sore throat, asthma-related problems, removal of foreign objects, stitches and other laceration treatments, common cold and flu, mild allergic reactions, X-rays, urinalysis, flu shots, head lice, physicals, ear infections, or insect and animal bites.

If you require urgent care or primary care, then we invite you to contact us through our website. We also accept walk-ins. Florida MedCare Clinic and Urgent Care is home to leading and committed healthcare professionals who care about your health and well-being, and we are open 7 days a week. We serve patients from Celebration FL, Campbell FL, Four Corners FL, Bay Lake FL, Williamsburg FL, Hunters Creek FL, Loughman FL and BEYOND!