Telemedicine Questions and Answers
Telemedicine is a form of care that does not require your physical presence, or a physical exam, and it's performed with the aid of your mobile phone, desktop, laptop, or tablet. Florida MedCare Clinic and Urgent Care offers telemedicine, and we are here for your healthcare needs and we offer urgent care and primary care for you and your family. We also offer a wide range of services to meet your ongoing needs. Call us today or schedule an appointment online! We are conveniently located at 1420 Celebration Blvd. Suite 200, Celebration, FL 34747.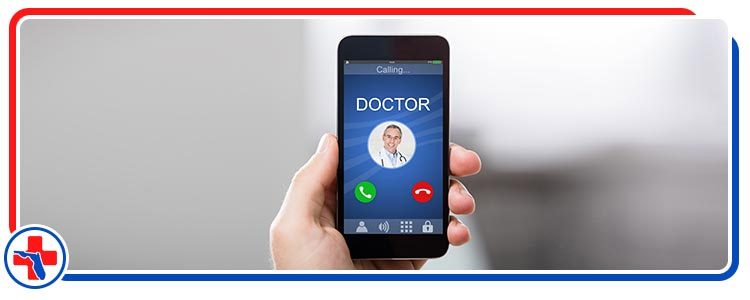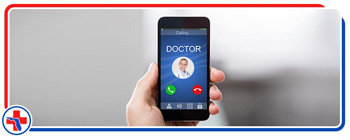 Table of Contents:
What is telemedicine in healthcare?
How do telemedicine visits work?
What can be treated through telemedicine?
Can telemedicine be done over the phone?
Telemedicine is fascinating as it's a quick and effective way for patients to meet with doctors. The accessibility and affordability of cell phones, desktops, laptops, and tablets has scripted a new chapter in healthcare, allowing doctors to deliver high-quality care for patients. The technology is innovative and allows people to get quick access to healthcare without having to worry about visiting a doctor's office. The technology also came in handy as the world combated the COVID-19 pandemic.
What is telemedicine in healthcare?


Telemedicine, which is offered at urgent care and primary care clinics across the United States, is defined as the remote diagnosis and treatment of patients, thanks to telecommunications technology. It is a form of care that does not require the physical presence of a patient, nor does it require a physical exam. Additionally, there is also remote patient monitoring, which is another big aspect of telehealth, which involves healthcare professionals tracking a patient's health through the use of remote testing or wearables.

How do telemedicine visits work?


Telemedicine is here and an increasing number of doctors and patients are using this technology that ensures both efficiency and convenience. Once you use it, then there is no looking back. All you need is your trusty smartphone so that your doctor can help treat your illness or condition over the phone. Telemedicine can do all sorts of things and even if you have a long-term illness, you can use the powers of technology to share things like home readings involving blood sugar levels and blood pressure. The technology might seem intimidating, or even overwhelming, for those who are not so familiar with it. However, this is not a concern – the technology is very easy to use and with the click of a button, your doctor or a healthcare provider will appear on your screen; you will see each other and will be able to communicate almost like you are in the same room. It doesn't matter if you are a few blocks away, or somewhere else in the country, telemedicine has no boundaries: as long as you have a smartphone, then you have access to quality healthcare. If you feel you need some help before setting up an appointment, speak with your doctor or their administrative booking team, who will help walk you through the process for your appointment.

What can be treated through telemedicine?


When it's a common cold, you can stay at home, and if you have a sinus pain, then your doctor might be able to walk you through the process on different parts of your face to determine what's actually causing it. Long and short, telemedicine treats basic healthcare needs, which means that if you are experiencing a sore throat, an earache, then your infection may need more closer care involving tests and a treatment plan. You can't have lab tests or surgery online, but doctors generally use the technology to check on how you are doing and offer further tips on treatment. The technology was widely used during the COVID-19 pandemic, allowing patients and doctors to discuss symptoms and where to get tested, keeping more people at home while lockdowns and restrictions were put in place.

Can telemedicine be done over the phone?


If you have a cell phone, then you are equipped to book a telemedicine appointment with a healthcare professional. Now you can meet your doctor in real-time, thanks to high-quality cameras and audio features on every cell phone.

If you would like to learn more about telemedicine or would like to use this technology to meet with one of our healthcare professionals, then we encourage you to contact us through our website. We offer telemedicine and we are here to provide you with the best quality care for your health and well being. We serve patients from Celebration FL, Campbell FL, Four Corners FL, Bay Lake FL, Williamsburg FL, Hunters Creek FL, and Loughman FL.