Primary Care Clinic Questions and Answers
Primary care, often referred to as your front door to healthcare. Florida MedCare Clinic and Urgent Care is here for your healthcare needs and we offer urgent care and primary care for you and your family. We also offer a wide range of services to meet your ongoing needs. Call us today or schedule an appointment online! We are conveniently located at 1420 Celebration Blvd. Suite 200, Celebration, FL 34747.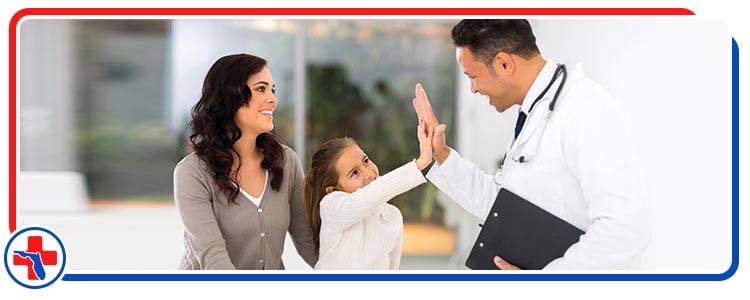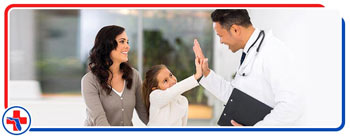 Table of Contents:
What is primary care?
How do I find a new primary care doctor?
Why would I go see a primary care doctor?
Why choose a primary care doctor?
What is primary care?


Primary care is carried out by physicians that specialize in care for patients with any undiagnosed sign, symptom, or health problem. Primary care includes health maintenance, disease prevention, health promotion and well being, counseling, patient education, diagnosis and treatment of chronic and acute illnesses in a number of healthcare settings, including urgent care clinics. Primary care is performed and managed by a physician who may collaborate with other health professionals and utilizing consultation or referral as appropriate. Primary care provides patient advocacy in the system in order to accomplish cost-effective care by coordination of healthcare services. Additionally, this service promotes effective communication with patients and encourages the role of the patient as a partner in healthcare.

How do I find a new primary care doctor?


There are all sorts of steps you can take to find a primary care physician. And it's good to have one too as they screen for common chronic conditions, like cancer and high blood pressure, and they keep tabs on the growth and development of your children, they help manage your overall health and wellness, and they conduct annual wellness checks and physical exams, along with providing medications or immunizations as needed. First place to start is to talk with your friends and family about their doctors. A recommendation from someone you trust goes a long way and is a good way to identify a skilled and helpful doctor. But keep in mind that we are all different, which means that a doctor that is good for your sister or neighbor might not mean that they are right for you. Other ways to find a new primary doctor is doing a search online in your area and reading the reviews closely too. You can also place some cold calls, so when you call a doctor's office ask them if they are accepting new patients. Another way to find your primary care physician is to check with your insurance company to see their list of doctors in your area. Finding a primary care doctor could take some time, so do your research and ask lots of questions to find the right doctor for you and your family.

Why would I go see a primary care doctor?


There are many reasons why you will see a primary doctor. Primary doctors across the U.S. are hailed as the jack-of-all-trades since their medical knowledge spans across the board. Staying healthy is more than just visiting the doctor when you are sick or not feeling well – it's more about having a solid healthcare team that addresses your health concerns and illnesses and who also offer a proactive approach in helping you stay healthy. A primary care doctor plays a big role in you staying healthy and they are the first point of contact for you and your family members, and they are instrumental in helping you live a healthier life: they offer care for preventing and treating common illnesses as well as promoting better health. You see them for regular check-ups, X-rays, blood or urine tests, physical exams, and they may work with or refer patients to other specialists for further treatment, such as cardiologists, orthopedists, and oncologists.

Why choose a primary care doctor?


A primary care doctor is essential in helping people navigate to good health and staying healthy, and they help prevent diseases by identifying risk factors, managing and coordinating chronic disease care for longevity and better quality of life.

If you or your family need a primary care doctor, then we invite you to contact us through our website. We accept walk-ins and our team of doctors and healthcare specialists care about your health and well being. We serve patients from Celebration FL, Campbell FL, Four Corners FL, Bay Lake FL, Williamsburg FL, Hunters Creek FL, and Loughman FL.