Reasons to Visit a Suboxone Clinic in Celebration FL
Suboxone is a very good tool in the treatment of opioid addiction and dependence. Learn the amazing benefits of suboxone by visiting Florida MedCare Clinic and Urgent Care Today. Contact us today or schedule an appointment online. We are conveniently located at 1420 Celebration Blvd. Suite 200 Celebration, FL 34747.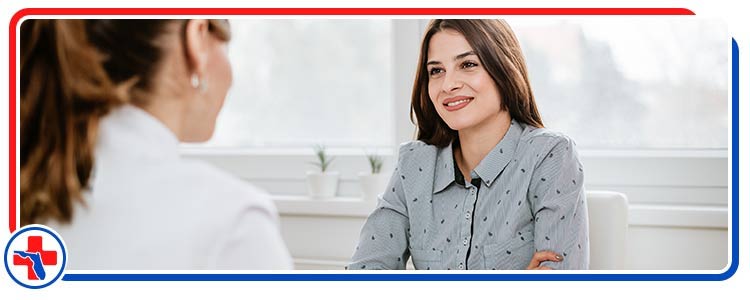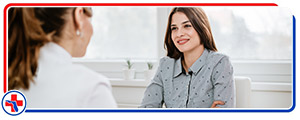 Table of Contents:
How is suboxone administered?
How can suboxone treatment help?
What are the reasons to see a suboxone doctor?
What happens during your first visit to a suboxone doctor?
How is suboxone administered?


Suboxone is prescribed by a doctor with specific directions that need to be followed. It can either be administered through film or tablet form, if you are prescribed the film, you will need to place it under your tongue this will ensure that the correct amount of medicine is delivered. You cannot chew or shallow the film, for the medicine to work properly. You should not talk while the film is in your mouth as it may hinder the medicine to not absorb properly. If you are prescribed the tablets, they must be administered in full, they should be dissolved in full under the tongue, you should not chew, cut, or shallow the tablet. Suboxone prescriptions should be monitored by a doctor.
How can suboxone treatment help?


Suboxone is offered during different stages of treatment and can offer a long-term solution to opioid addiction; it has been shown that it can help with opioid cravings. Suboxone is a depressant so it will slow you down rather than speed you up. It can help with pain relief, overall calmness, reduced stress levels, and relaxation. Suboxone also contains Naloxone which helps reverse the effects of an overdose of opioids. It binds the receptors in the brain to help interfere with the opioid attachment. It is best to be followed by a doctor or addiction counselor so that they can monitor you and make the necessary adjustments needed until you no longer need the medication.
What are the reasons to see a suboxone doctor?


Struggling with addiction, suboxone is used to treat opioid dependence and help stabilize someone who needs help in the detoxification process. A person will need to wait at least 12 hours after their last opioid dose. You will need to enlist the help of a doctor to start their first dose. Most people will feel mild-to-moderate withdrawal symptoms, but the help of Suboxone should ease the symptoms. You will need to be committed to combatting the addiction, as this can be a challenge and it will be essential in moving past the addiction. Since this is a medically assisted treatment, you will need to meet the requirements of the doctor. You will need to schedule visits to the doctor daily for one to two weeks. If there is a skipped, treatment you will not be as successful. If you are motivated to stop using opioids and in a stable environment with supportive relationships and resources to help complete the treatment in full suboxone may be something to take into consideration to beat opioid addiction.
What happens during your first visit to a suboxone doctor?


When you have made the decision to seek treatment for an addiction, you will have questions as to what that treatment will look like, especially if you will be using suboxone. There is so much information regarding the role the medication can be in recovery. On your first visit, you will be asked an array of questions such as when was the last time you used it, how frequently did you use it, what were you addicted to, and what your opiate choice is fast-acting or short-acting. Long-acting opiate addiction as drugs requires a slower controlled tapering off before a patient can start the use of Suboxone. Slower acting like heroin does not require tapering off period; a patient could start treatment immediately. When considering Suboxone, it does not matter if you're going to take Suboxone for long- or short-acting opiate addiction. Suboxone is to help with withdrawal symptoms and helps weans off opioid addiction and helps curb cravings and symptoms. Suboxone is highly addictive and will require a doctor's care. The patient will start with a small dosage to get accustomed to taking the medication. The final aspect of your recovery will be counseling, which will help give you the tools to succeed and minimize relapse and help with cravings. The road to recovery is long and but talking to a doctor and fully understanding your options will help reclaim your life.

Reach out to us today through the pages of our website so that we can help you with your queries. We serve patients from Celebration FL, Campbell FL, Four Corners FL, Bay Lake FL, Williamsburg FL, Hunters Creek FL, and Loughman FL.