Suboxone Doctors in Celebration FL
If you are looking for helpful information on the use of Suboxone. Visit Florida MedCare Clinic and Urgent Care, our experienced medical professionals will be more than happy to assist you with any questions or concerns that you may have about Suboxone treatment. For more information, contact us today or book an appointment online. We are conveniently located at 1420 Celebration Blvd. Suite 200 Celebration, FL 34747.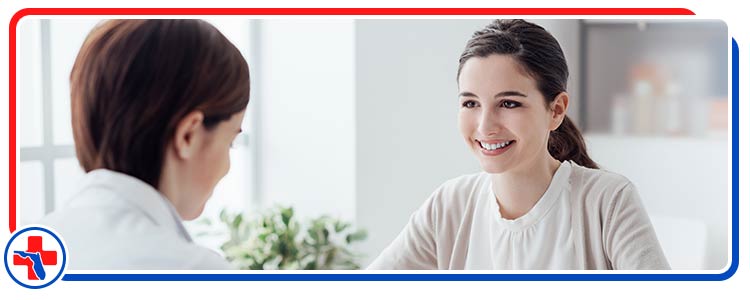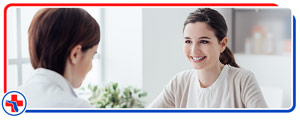 Table of Contents:
What do they give Suboxone for?
How is Suboxone used?
What are the benefits of Suboxone?
What measures are being taken to ensure the safe and effective use of Suboxone?
Below we have put together the top questions and answers about Suboxone treatment that many clients, just like yourself, have asked us. Questions such as:
Why is Suboxone used?
How is Suboxone prescribed?
What are the benefits of Suboxone?
How can I ensure that it is safe for me to use Suboxone?
Florida MedCare Clinic and Urgent Care has the answers you seek.
While Suboxone treatment is not a solution for addiction, it is one of many methods of treatment used in conjunction with behavioral therapy.
Ultimately, the best treatment method will be the one that works for you.
What do they give Suboxone for?


Suboxone belongs to a narcotic analgesic combination group. The active ingredient in Suboxone helps reduce withdrawal symptoms caused by not having enough of an opioid in your body. The active ingredient chemically attaches itself to the same opioid receptors in the body as heroin or prescription painkillers, thus blocking the drug's effects.

 Naloxone blocks the effect of active ingredients if it is misused or taken by someone else.

People who have been dealing with chronic pain for a long time may have become reliant on painkillers. Physicians are now prescribing Suboxone to help patients transition from a drug-dependent life to drug-free sobriety.

How is Suboxone used?


Suboxone helps relieve drug cravings and blocks the effects of narcotics. It also prevents withdrawal symptoms when narcotics are stopped abruptly or tapered down.

Suboxone is prescribed as a tablet that is dissolved under the tongue. Suboxone can be injected or taken orally (in pill form). However, most people prefer to use Suboxone in pill form because it is much less habit-forming.

What are the benefits of Suboxone?


The main benefit of Suboxone over other addiction medications is that it requires less monitoring. Unlike other medications, physicians can prescribe Suboxone on an outpatient basis to patients who can take it at home instead of going to a clinic every day for treatment.

According to the National Institute on Drug Abuse (NIDA), Suboxone is safer because it has a lower risk of abuse and overdose. Suboxone is also considered less addictive. It can be used by people who have been previously treated with other medications.

Another benefit of Suboxone is that prescribing Suboxone does not require special training or equipment like the kind required by other clinics. Therefore, Suboxone can be prescribed by your family physician.

What measures are being taken to ensure the safe and effective use of Suboxone?


Suboxone is an effective treatment for opiate addiction. Patients prescribed Suboxone must be monitored closely to ensure that the medication is being used as intended.

When starting Suboxone, a patient may require frequent visits to their physician or pharmacist for monitoring. During the first week of treatment, a patient may be required to visit their physician every day. The dosage of Suboxone will be adjusted until the desired effect is reached. It is vital that patients adhere to their dosing schedule and do not take additional doses of Suboxone unless prescribed by their physician or pharmacist.

As with any medication, a patient should be given no more than the prescribed amount of Suboxone. This is particularly true for patients receiving their first dose. When the pharmacy or doctor dispenses the initial dose, it is vital to verify that the dose is correct. The correct dose depends on several factors, including whether the patient has previously been prescribed Suboxone, whether they are receiving other medications, and whether they are taking any CNS depressants (medicines that slow down brain activity).

Suboxone comes in two forms: sublingual film and sublingual tablets. A patient prescribed sublingual film will only receive one sheet each. A patient prescribed sublingual tablets will receive one pill every other day and up to four tablets per day (for a maximum of 16 tablets per week). Pharmacies will count the number of tablets dispensed and compare it to the number prescribed.

Florida MedCare Clinic and Urgent Care have an extensive background in the use of Suboxone to treat addiction, and our team is highly educated and equipped to answer any questions that you may have.

We want to make sure that you get the most out of your treatment, which is why our team will work with you to determine the best dosage for your therapy. Call Florida MedCare Clinic and Urgent Care today with any questions you may have about Suboxone treatment. We can help! We serve patients from Celebration FL, Campbell FL, Four Corners FL, Bay Lake FL, Williamsburg FL, Hunters Creek FL, Loughman FL and BEYOND.